Bringing all the pieces of the puzzle together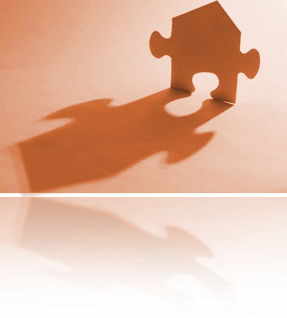 Integration, not just automation
A home control system provides the user with functionality and flexibility. Once you have the right hardware in place, we will personalise the system to ensure maximum effectiveness in your home. The options really are endless. Some common favourites include the bedside "All Off" button, or the pool temperature thermostat lighting, which changes the lighting atmosphere of the area depending on the pool temperature. "Holiday" mode is a series of pre-set sequences of lights which turn on and off at intervals in order to simulate someone being at home. Imagine this. The motion detector in the backyard is activated, the bedroom lights come on and thirty seconds later the lounge lights come on with the TV. But there's no-one home! Sunrise and sunset timers control the driveway lights, dimming them off or on over five minutes either side of dawn and dusk. There are lots more examples of this type of functionality which can all be programmed into your system. We can suggest some ideas that we think you may like or, of course, you can tell us what you want and we will do our best to make it happen. Give us a call so we can discuss the possibilities.
Installations
New Builds.
Are you building a new house or even just thinking about it? Call us now, as this is the best opportunity to install and future proof your new house. Even just running cables that may not be used straight away will give you more options later. Once the Gib goes up, running new cables becomes difficult and messy. Wireless options are available but hard wiring is always the preferred option.
Renovating?
If you are renovating your whole house or even just one room, we have solutions that will suit you. Systems can be expanded and added to room by room as time or money allows.